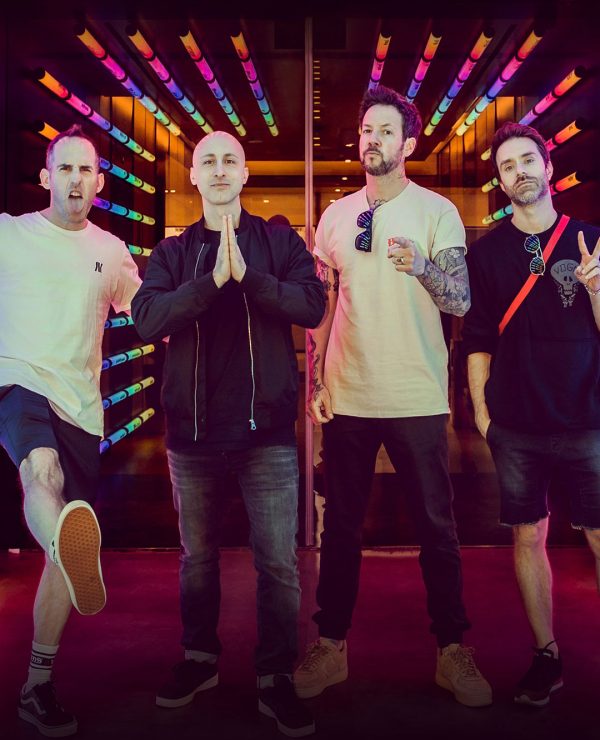 Canadian rockers SIMPLE PLAN are set to return to Australia in April 2024, with a national run with special guests and fellow pop punk royals BOYS LIKE GIRLS, WE THE KINGS & JAX
Presented by: Destroy All Lines
SIMPLE PLAN, formed in Montreal in 1999, enjoy the rare sort of artist-audience dynamic that's never dulled over time. Between selling over 10 million albums worldwide, achieving MTV superstardom, taking home multiple awards and spawning a viral TikTok challenge, SIMPLE PLAN have also actively unleashed new music throughout their 20+ years in existence, affirming their legacy once again most recently with 2022's Harder Than It Looks; also the band's first self-released album.
Revered for their timeless and immersive live performances, as well as smash singles including I'm Just a Kid and Welcome to My Life, SIMPLE PLAN's touring history spans Blink-182, Green Day, Avril Lavigne and Good Charlotte, as well as unforgettable festival sets across the globe, including their show-stopping appearance at Australia's Good Things Festival in 2019.
Since forming as teenagers in 2004, BOYS LIKE GIRLS have skyrocketed from their humble beginnings in damp basements and garages to wielding half a billion Spotify streams alongside multiple platinum and gold-certified releases. Following a hiatus and eventual jubilant return in 2016, BOYS LIKE GIRLS are set to release their first new album in over a decade, with SUNDAY AT FOXWOODS due out in 2023 before returning once more down under in 2024.
Armed with a buoyant spirit and emotionally poignant songwriting, Florida's WE THE KINGS erupted straight outta the gates in 2007 with their self-titled debut album, spawning the ear-candy single Check Yes Juliet which would go on to claim its stake as one of the most iconic songs of the late 2000s. Now in command of eight studio albums and a ever-growing legion of fans, WE THE KINGS' catchy material is as renowned their charismatic live show.
 Also Joining this Pop punk powerhouse of a tour is JAX!
Get set for an international pop punk celebration for the ages in 2024, you absolutely won't want to stay at home all alone next April. SIMPLE PLAN will donate $1 from each ticket sold on this tour to the Simple Plan Foundation. Established in 2005, the Simple Plan Foundation focuses on helping young people in need and showcasing the power of music as a tool to find purpose and direction in life. Since its inception the Simple Plan Foundation has donated over $2M to various charitable causes in Canada and has been awarded many prestigious distinctions for its philanthropic work.
Dates & Times

Pricing & Ticketing Info

accessible seating info

Socials