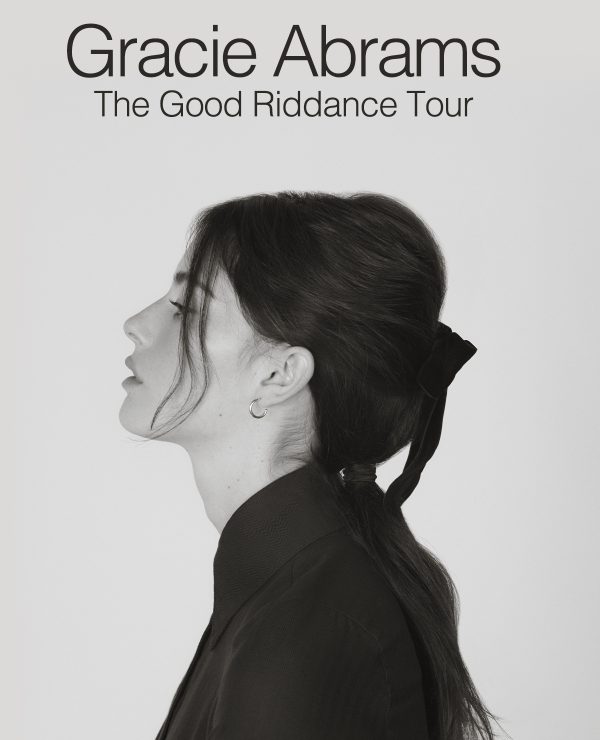 One of the US' most spellbinding artists Gracie Abrams heads to Australia for debut shows in January 2024! The Good Riddance Tour enchants Brisbane, Sydney and Melbourne.
Presented by: Frontier Touring & triple j
Gracie Abrams is a star firmly on the rise, recently supporting 30-dates on the Taylor Swift | The Eras Tour. With songwriting Billboard described as "visceral, brutally honest, unflinchingly self-examining storytelling of the highest calibre", this performer is wholly unafraid of revealing her messiest emotions
Undoubtedly the most intimate venues Aussie fans will get to witness her in, don't miss the incredible Gracie Abrams – touring Australia next January!
DATES & TIMES

Pricing & Ticketing Info

previous venue ticket holders

accesible seating info

Socials